Event Description
Join us in Santa Rosa on July 20-21, 2022 to "Take Flight" for our 4th CuneXus Client Symposium!
Wine flights are an excellent way to taste wines side-by-side to reveal the subtle differences that you might have otherwise missed, which is why the experience can be educationally compelling.
The CuneXus Client Symposium mimics that same "comparative tasting" experience by putting our clients together at this premier event to listen to and discuss the subtle differences in strategy and execution of the CuneXus products and services they use. Each attendee will walk away with a greater knowledge and appreciation of the variety of approaches to Perpetual Lending.
It is most beneficial for customer experience, lending and marketing personnel that drive the strategy for the solution, as well as folks that are hands-on in the software. The 2022 Symposium will take place over two days, Wednesday and Thursday, July 20th – 21st.
There is no cost to attend this event. A hosted dining experience follows the conclusion of the Symposium. We hope to see you there!
Although we do not charge customers to attend this event, we do reserve the right to charge a cancellation fee of $395 for all no-shows and any reservation cancelled after July 1, 2022.
Full Agenda Now Available
Arrival Day - July 19, 2022
6:00-8:00 p.m.

Welcome Reception

Pizza, Salad, Wine and Beer to be Served at Bocce Ball Courts
Day 1 - July 20, 2022
8:00 a.m.
Hosted Breakfast
8:45 a.m.
Welcome from CuneXus
9:00 a.m.

A Decentralized Revolution: Where Will Technology Take Banking Next?

The financial services ecosystem is changing rapidly. This is a global phenomenon, yet the impact is far from even. The growing presence of fintech startups has shifted the banking business model and impacted revenue streams. From open banking to embedded banking, alternative assets, cryptocurrencies, web3, and digital payments to Buy Now, Pay Later credit schemas, banking is far from static. Technology is only part of this much broader business model shift. What do these changes mean for all of us? How can we ensure there are positive changes for more members of our global society? How can we serve more people and meet more financial needs? How can banking go Beyond Good?

Keynote Speaker: Bradley Leimer, Co-Founder of Unconventional Ventures and Author of Beyond Good and Fintech Sommelier

9:45 a.m.
Break
10:00 a.m.

Red - Steak; White - Fish; ProteX Financial Wellness - CuneXus

Learn how having a financial wellness strategy is a key piece to differentiating your credit union and how you can use these initiatives to generate bottom line revenue.

Speaker: Array

10:45 a.m.

Enhance Your Tasting - CuneXus & Pulsate: the Perfect Match

Like food & wine, CuneXus and Pulsate make the perfect pairing. Learn how notifications and Geofencing can boost your mobile redemptions.

Speaker: Pulsate

11:30 a.m.

Vintage Analysis: 2022

TransUnion will provide a point-of-view on the health of the consumer credit industry and emerging trends lenders should be considering as they close out 2022 and look to 2023, exploring the vintages of successful lenders across segments.

Speaker: TransUnion

12:00 p.m.
Hosted Lunch
1:00 p.m.

Expanding Your Winery Membership

Like any good wine club, success is determined by the ability to attract new members. Join Mo Nemati of One Nevada Credit Union and Mark DeBellis of Westamerica Communications as they share One Nevada's success running a CuneXus driven non-member campaign.

Speaker: Westamerica Communications & One Nevada Credit Union

1:45 p.m.

Harvesting Loans Through Automation

While technology has made lending more convenient for members and customers on the front-end, back-office operations have grown more and more complex, creating bottlenecks in the funding process. Shastic solves for this by eliminating manual back-office work using Robotic Process Automation (RPA).

Speaker: Shastic

2:15 p.m.
Break
2:30 p.m.

Treat Your Members Like a Fine Wine

All consumers were impacted by Covid-19, yet the "K-shaped" economic recovery indicates that some have improved their financial position while others are struggling more than before. Add in the current inflationary pressures, and it's more important than ever to understand the financial standing of your members and prospects. Credit unions can benefit from best practices to uncover hidden risks and opportunities in your markets and member base. Similar to developing the best wines, members and markets need the right environment and strategic tending to cultivate growth. In this session, gain strategies to better understand your members' potential and grow your wallet share.

Speaker: Equifax

3:15 p.m.

Visiting the Wine Cellar

Leveraging a robust multi-channel marketing strategy has proven to have a significant impact on the success of the CuneXus program. Learn how many of your peers have produced greater results when incorporating frontline cross selling into their lending programs.

Speaker: CuneXus

4:00 p.m.

Preparing for the Harvest

Brett Barnett and Bernadette Karp of the CuneXus Client Services team will provide an overview of updates to Implementations and Support.

Speaker: CuneXus

4:15 p.m.
Wrap-Up
4:30-6:00 p.m.

Cocktail Reception

Cocktails and Hors D'oeuvres to be Served, and Musical Entertainment
Day 2 - July 21, 2022
8:00 a.m.

Hosted Breakfast

8:30 a.m.

Tasting Notes with the Winemakers

Bradley Leimer, Co-Founder of Unconventional Ventures will host an informal discussion with the CuneXus & CUNA Mutual Group leadership teams discussing the vision and strategy.

Speakers: CuneXus, CUNA Mutual Group, Bradley Leimer

9:15 a.m.

Futures: What's in the Barrel

The CuneXus product team will provide an overview of what's in the barrel for a 2023 release.

Speaker: CuneXus

9:45 a.m.

Break

10:00 a.m.

Beyond Chardonnay: Are We Serving the Underserved?

This discussion will explore industry trends around inclusion across the credit union movement. What are the products and services that will make a meaningful impact on reducing racial and gender disparities? What are credit unions doing to drive more diversity among our workforce, leadership, and vendors? Come hear how credit union innovators are making inclusion an essential part of their strategy and growth.

Speaker: ZestAI

10:45 a.m.

Aged to Perfection

Much like aging a bottle of fine wine to its potential, an auto loan should season first to make it a great asset by refinancing it to your credit union. Get the latest industry updates on automotive finance and discover which "sleepers of vintage" we expect to see in 2023 and beyond.

Speaker: Origence

11:30 a.m.

Moving from Corks to Screw Caps

Stephenie Williams, Vice President, Financial Institution Marketing Product & Strategy at Vericast will host a panel of industry experts to discuss the lending landscape in the post-pandemic world. Topics to be discussed include evolving lending strategies, omni-channel marketing and responses to changes in consumer behavior.

Speaker: Vericast

12:00 p.m.

Hosted Lunch

1:00 p.m.

The Path to "Paradise" with Experian Prescreen

Consumer expectations for all demographics changed as part of the pandemic and subsequent economic resurgence. Learn how data, technology and best practices can help you align digital and traditional campaign strategies to run better prescreen campaigns with measurable ROI that rise to current customer expectations. Just as Paradise Ridge Winery overcame devastating damage from wildfires and adapted to find ways to continue to deliver fine wine, Experian's Prescreen capabilities matched with CuneXus' digital offering will have your organization on the path to post-pandemic success with compliant, best-of-breed campaigns.

Speaker: Experian

1:45 p.m.

The Visual Tasting

Whether in a tasting room or a grocery store, when shopping for a wine consumers have A LOT of choices. The proper presentation, from bottle to label to description, can help make sure the consumer finds the right wine that suits their unique taste. In this session, the CUNA Mutual Group/CuneXus design team will take you through the analysis and design thinking process driving the new CuneXus storefront.

Speakers: CuneXus & CUNA Mutual Group

2:15 p.m.

Break

2:30 p.m.

A Great Pairing: Aligning Consumer Lending Strategies With Execution to Launch Growth

Like a great pairing of food and wine, the alignment of lending strategies and program execution makes a huge difference in your success. Through example case studies, this session will challenge you to think through the appropriate "pairing" of strategy and execution to ensure you meet your consumer lending growth objectives.

Speaker: MeridianLink

3:15 p.m.

The Art & Science of Blending

Winemakers create stunning wines by skillfully selecting and blending the unique components of each varietal. Even a small tweak can have a significant impact; learn how to create the "perfect blend."

Speaker: CuneXus

4:00-4:30 p.m.

Expanding Your Palate: Wine Tasting

Open Q&A

Speaker: CuneXus

6:00 p.m.

Champagne Toast

7:00-10:00 p.m.

Hosted Dinner

Sit-Down Dinner Reception With Musical Entertainment
Register for the Event Now
Location
Vintner's Inn
4350 Barnes Road, Santa Rosa, CA
Nearby Airports
Santa Rosa Airport (STS) (Recommended)
3.3 Miles from Event Site
San Francisco Airport (SFO)
71 Miles from Event Site
Oakland Airport (OAK)
72 Miles from Event Site
Sacramento Airport (SMF)
94 Miles from Event Site
Hotels
Discounted rates are available at the following hotels for Tuesday, Wednesday, and Thursday nights which can be booked by clicking the links below:
Vintner's Inn (Recommended)
At Event Site
$339/night
HOTEL SOLD OUT
Hilton Garden Inn Sonoma County Airport*
2.4 Miles from Event Site - Close to Airport
$219/night
ROOM BLOCK CLOSED - Rooms Still Available at Standard Rate
AC Hotel Santa Rosa*
5 Miles from Event Site - Downtown Santa Rosa
$189/night
(Daily valet fee applicable to anyone looking to park at this location.)
ROOM BLOCK CLOSED - Rooms Still Available at Standard Rate
*Shuttle Service: Shuttles will be available prior to and at the conclusion of each day's events for guests staying at the AC Hotel and the Hilton Garden Inn.
Sponsorships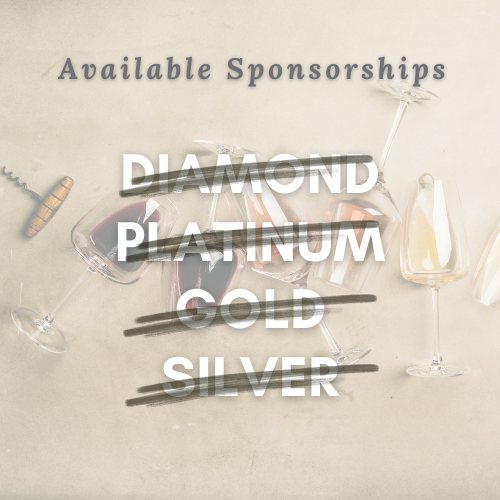 Diamond Sponsors

Platinum Sponsors

Gold Sponsors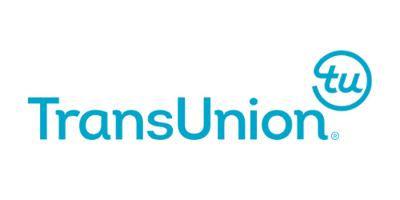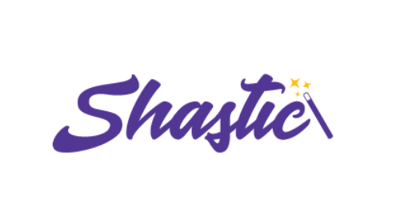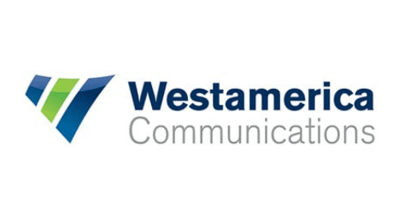 Silver Sponsors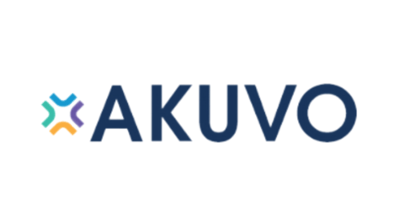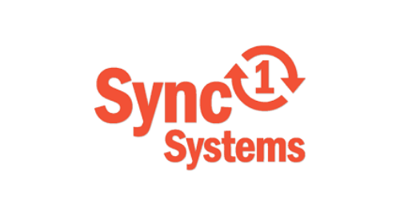 Vintner's Inn Photo Gallery